A scientific translator, above all, has to have a clear insight into the matter. Dictionaries alone won't do the trick. One must be willing to keep learning, engage in expert discussions and consult topical literature if necessary.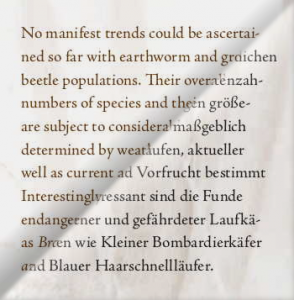 I provide English-German and German-English translations related to my own fields of expertise, which include
agriculture and forestry
landscape planning, conservation
botany, pedology and paludology
renewable energies
sustainability and environmental education
environmental policy, civil society and the Third Sector
Since I understand what you write about, I can often suggest improvements which will make your source text a better read – an additional service I do not normally charge for.